Stephen Thornton
Profile details Stephen Thornton
| | |
| --- | --- |
| Registered: | 26-10-2016 06:16 |
| Last time visited: | 03-01-2017 07:14 |
| Phones: | 01342410508 |
Profile full contact details
Comments statistics
| | | | |
| --- | --- | --- | --- |
| Comment type: | For 7 days | For 30 days | All time |
| Positive | 0 | 0 | 0 |
| Neutral | 0 | 0 | 0 |
| Negative | 0 | 0 | 0 |
Profile full comments
New comments
New classifieds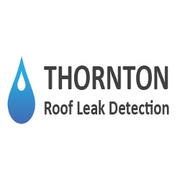 Eminent Leakage Detection Company in West Sussex, UK
03-01-2017 07:14
Thornton Roof Leak Detection is an eminent leakage detection company in West Sussex, UK specializes in locating and analyzing leaks in buildings, basement and other waterproof structures. We investigate the leakage by the wet test method, otherwise known as earth leak detection. For more details visit http://www.
...
View detailed
...
Best Leak Detection Experts in UK - Thornton Roof Leak Detection
26-10-2016 06:16
Need help for tracing water leaks through your roof, wall, floor, basement, etc? Thornton Roof Leak Detection in UK is the destination for the best commercial property leak detection and investigation service. With over 30 years of experience, we offer basement leak detection, flat roof leak detection, building leak detection and more.
...
View detailed
...
New partners